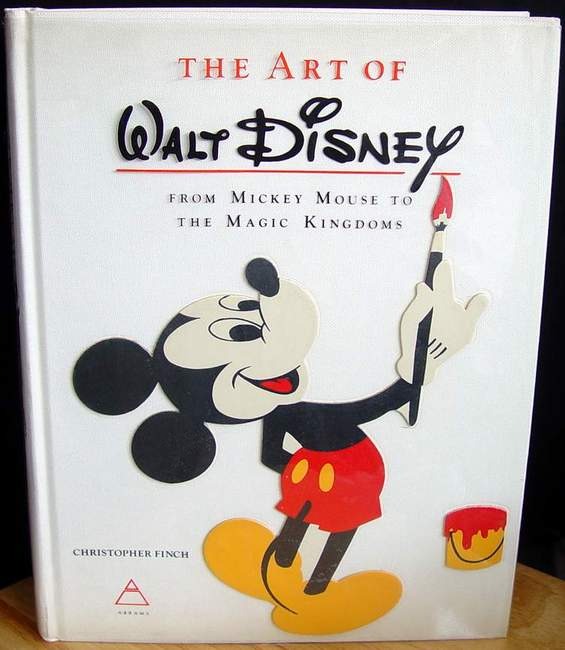 THE ART OF WALT DISNEY From Mickey Mouse to the Magic Kingdom by Christopher Finch, with a Special Essay by Peter Blake. 1st Edition

(ISBN: 0810901226 / 0-8109-0122-6)
Harry N. Abrams, New York, 1973. Hardcover. First Edition, First Printing, Near Mint copy in Fine glassine dust jacket. (No tears) (Measures: 13-3/4" tall x 11" wide x 2-1/4" thick), white cloth, with die-cut color relief of Mickey Mouse holding a paint brush, with paint bucket, on front cover. 458 pages, profusely illustrated (with 763 illustrations, including 351 color plates). The only full account of Disney's career to benefit from free access to the Walt Disney archives, including hundreds of previously unpublished drawings, paintings and photographs.
Very scarce in this condition!