2 Boxes of Radio Shack Concertape
1800' each of Reel-to-Reel Recording Tape on 7" reels
New - Sealed in the original boxes
Price
$20
These are two NEW boxes of Radio Shack Concertape with 1800' each of recording tape.
Box says: The All Purpose Recording Tape (for General Purpose Recording)
1/4 " tape width on 7" reels.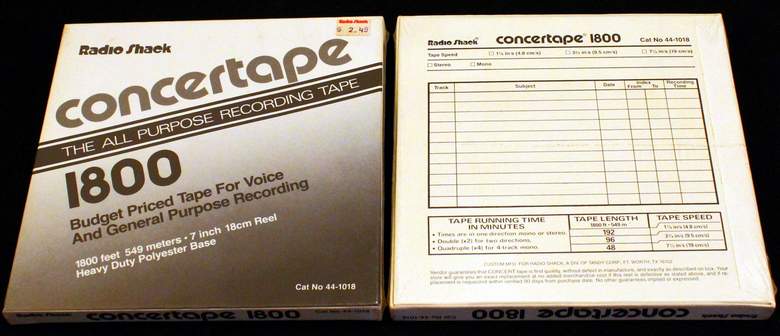 I accept CASH ONLY for local pickups; PayPal or postal money orders for shipped packages.
call me (Andy) at 386-882-1408 or email me at:
I'm in Seeley Lake, MT
This item is still available if you can see this listing. I will remove it when it sells.