Eileen Seitz 1991 Purple Gazebo Signed, Framed and Matted Print

Price
$189
The beautiful solid oak green frame that holds the Purple Gazebo print measures: 38-1/2" x 30-1/4"

This signed Eileen Seitz framed print is in excellent condition.
Eileen Seitz was born on the island of Manhattan, New York City and learned early about the Peoples of our planet.
New York is a melting pot with so much diversity. People, cultures, music, art and architecture.
She started her art path when she was 8 years old. It was in 1966 that she first got a glimpse of what the green jungle
was all about. A short trip to the West Coast of Puerto Rico, to a town called Rincon where all the surfers lived.
Here they flocked like seals out on the sea, waiting to catch and ride the big ways. They lived in tree houses on the beach.
That experience sold her and open her up to a simple way of life, close to nature.

Condition : Excellent
This could be picked up locally in Seeley Lake, MT or I can deliver it to Missoula.
It can also be shipped by FedEx Ground.

Click on pictures below for LARGER images.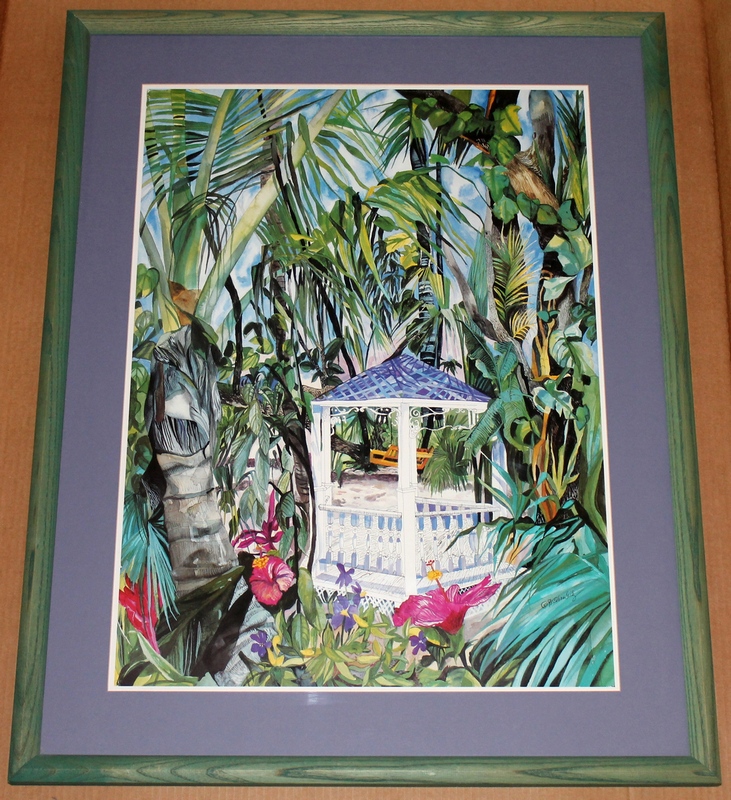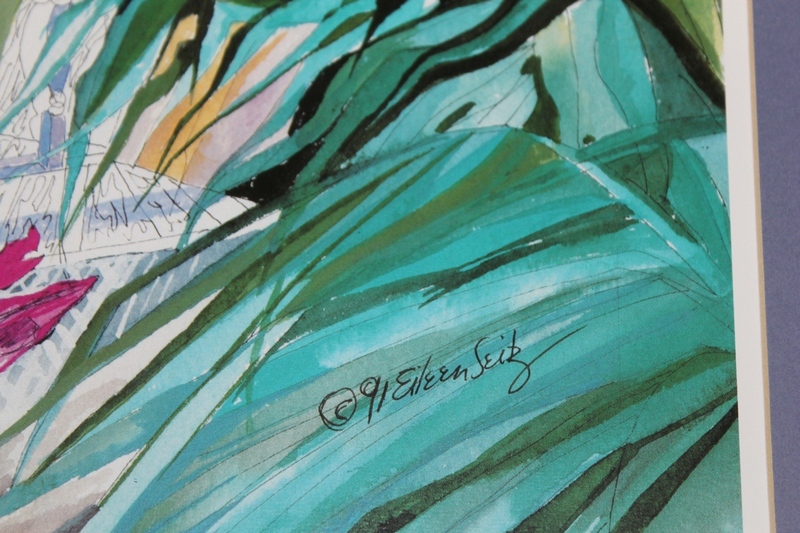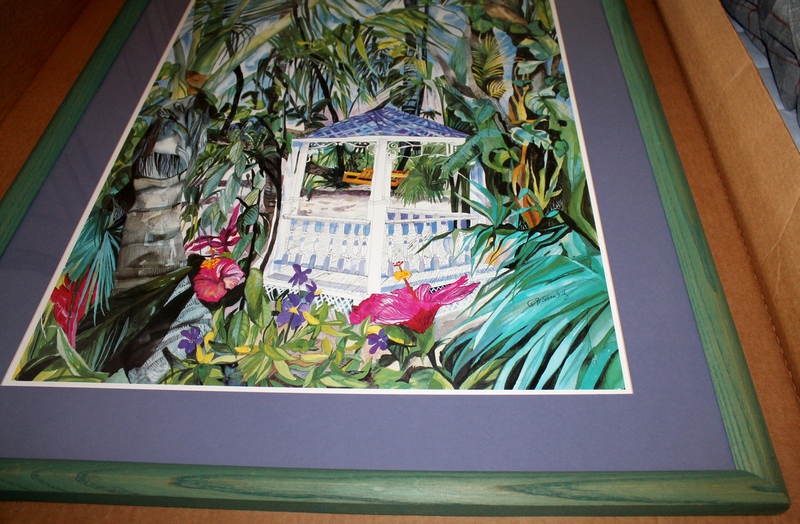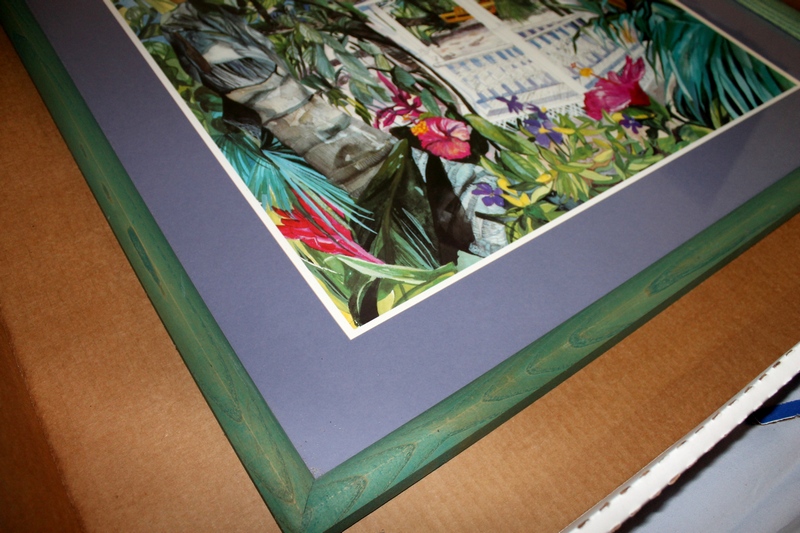 I accept CASH ONLY for local pickups;
call me (Andy) at 386-882-1408 or email me at:
I'm in Seeley Lake, MT
This item is still available if you can see this listing. I will remove it when it sells.