Gary D. Curtis
Crystal and Fruit Giclee Reproduction Print
Price
$95

This is a limited edition Giclee reproduction print (#26 of 175)
by Gary D. Curtis.
It is new and sealed in its plastic package.
Print Size: 14" x 20" Matte Size: 22" x 28".
Item is in brand new condition.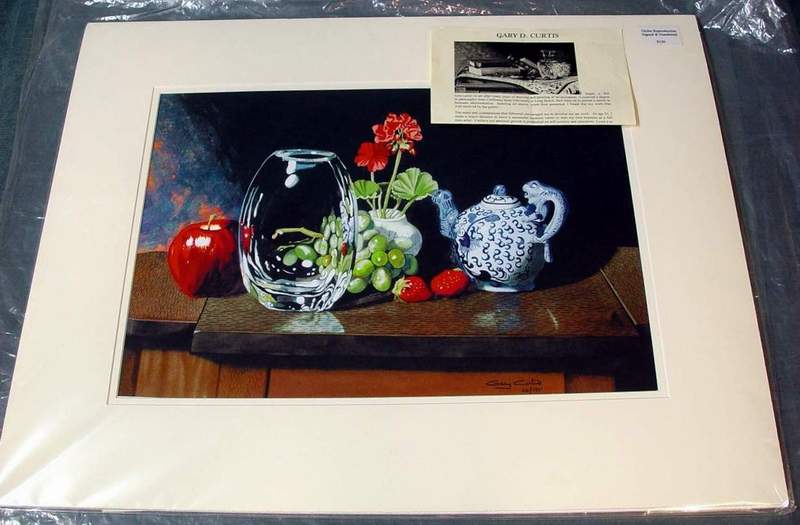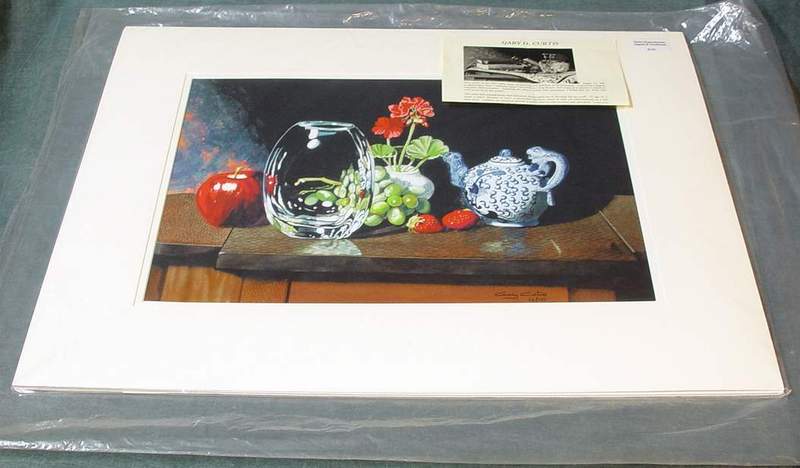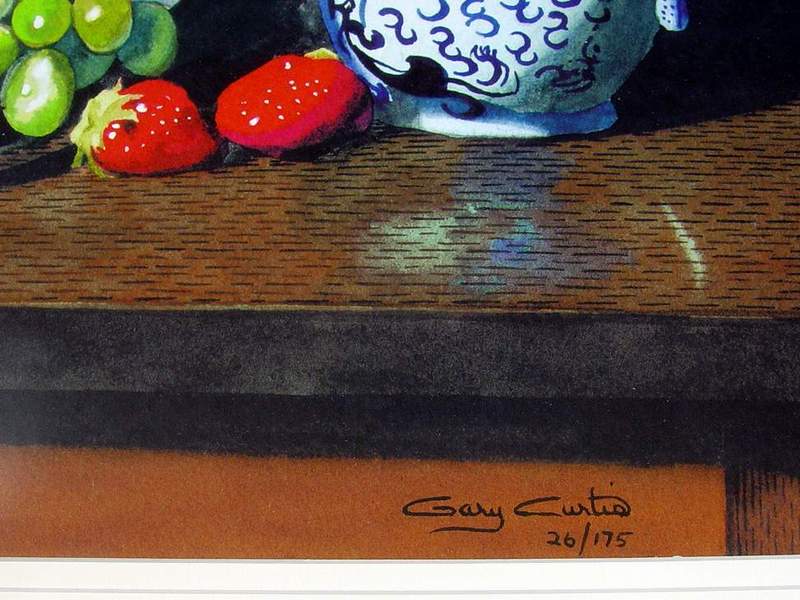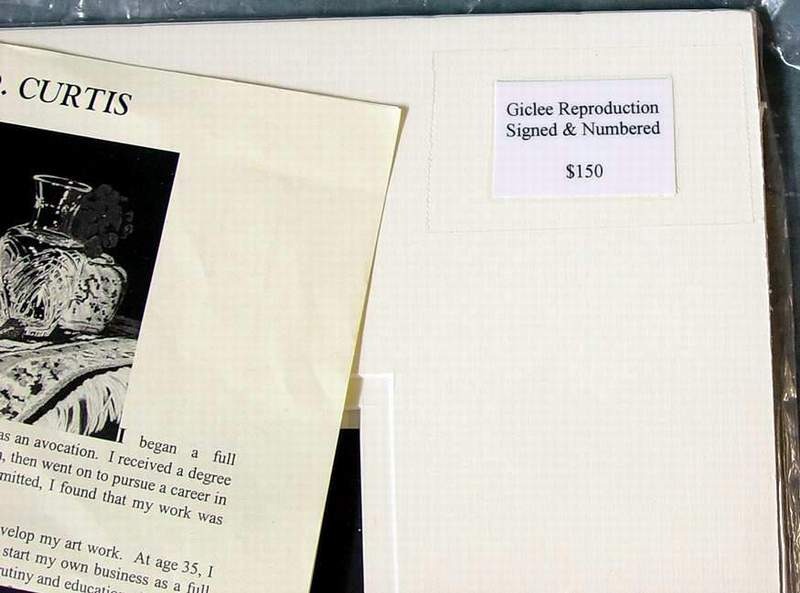 I accept CASH ONLY for local pickups; PayPal or postal money orders for shipped packages.
call me (Andy) at 386-882-1408 or email me at:
I'm in Seeley Lake, MT
This item is still available if you can see this listing. I will remove it when it sells.
I'm selling other unique items - click here: