Graphic Design on the Desktop
A Guide for the Non-Designer
2nd Edition (Large paperback)
Price
$15

ISBN-10: 0471293075
Graphic Design on the Desktop by Marcelle Lapow Toor
in as new condition with very light surface wear to cover.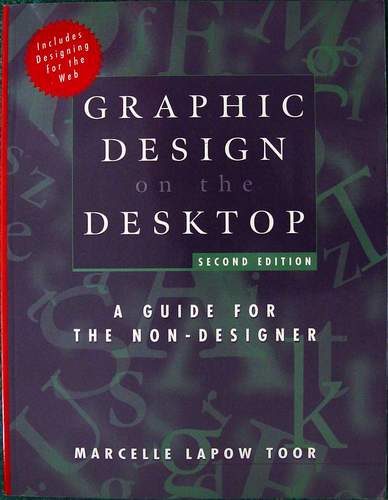 This essential guide demystifies the graphic design process by providing a basic understanding of the thinking process required to create well-conceived designs for both the printed page and the Web. Including practical hints, ideas, and illustrations, this book was written and designed to give the novice designer and/or desktop publisher all the necessary information to produce more successful, and more professional-looking printed materials and Web pages.

I accept CASH ONLY for local pickups; PayPal or postal money orders for shipped packages.
call me (Andy) at 386-882-1408 or email me at:
I'm in Seeley Lake, MT
This item is still available if you can see this listing. I will remove it when it sells.
I'm selling other books too - click here: