John Trickett "Shooting with Springer Spaniel"
Fine Art Limited Edition Print #395 of 850
published by Sally Mitchell, 1984 in Askham, Nottinghamshire

Price
$200
Double matted in striking gold and brown frame with glass face.
Signed by the Artist: John Trickett
Approx. print size: 18" x 13" Frame Size: 27" x 21-3/4"
This was purchased in Scotland at Eduardo Alessandro Studios in Broughty Ferry Dundee.
It is in excellent condition and a high quality art piece for the fine art collector.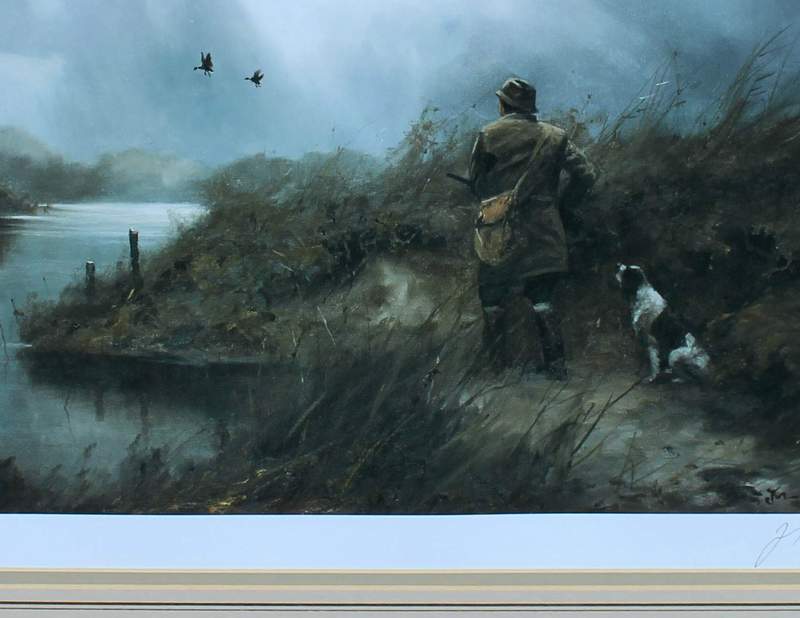 Some close-up detail (above and below)
The scene is a hunter, shooting in the Scottish countryside, with his Springer Spaniel.
Some additional biographical information on John Trickett can be found here: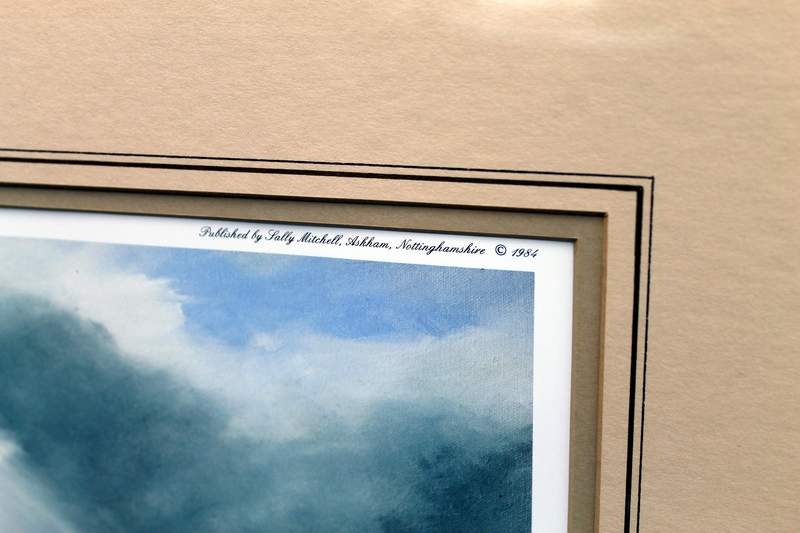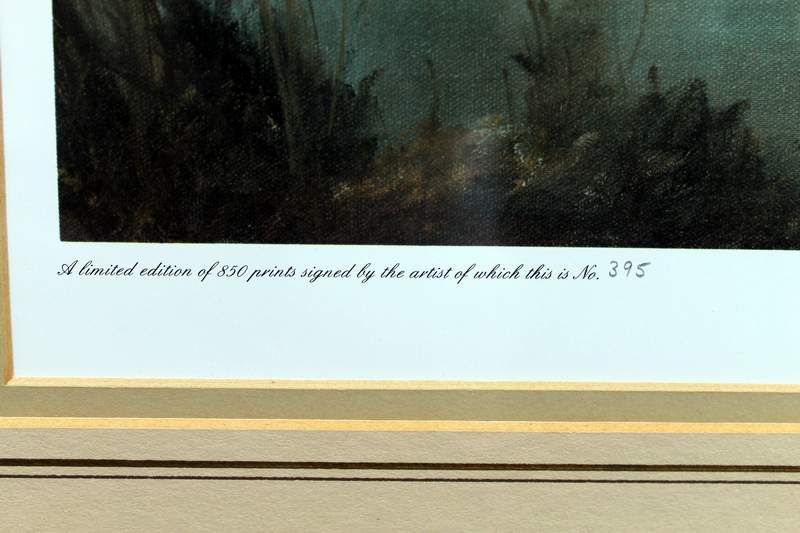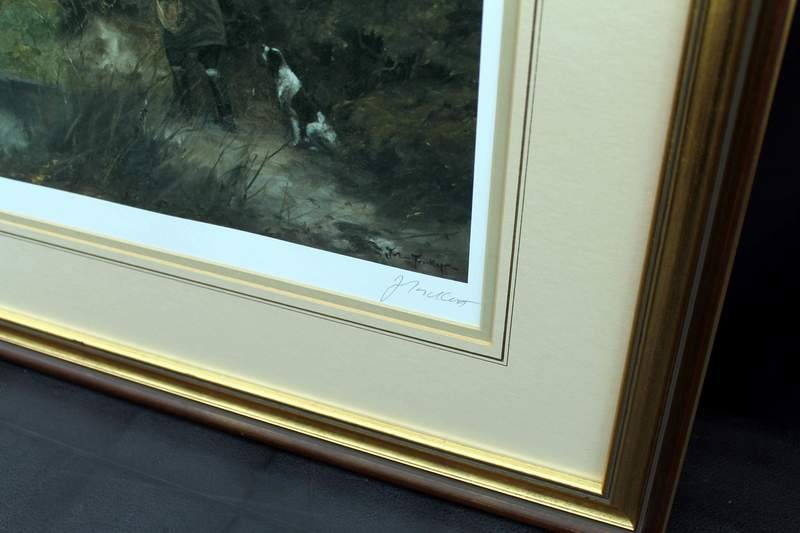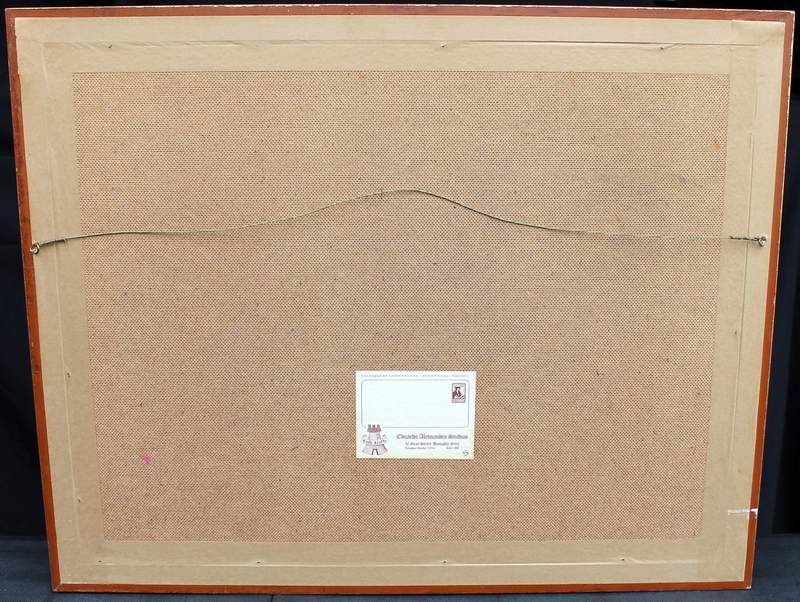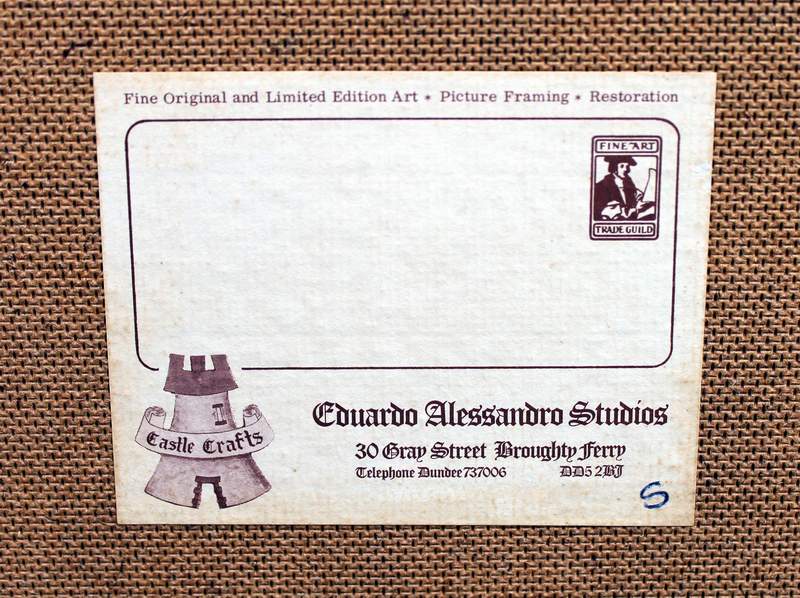 Eduardo Alessandro Studios in Broughty Ferry Dundee (below)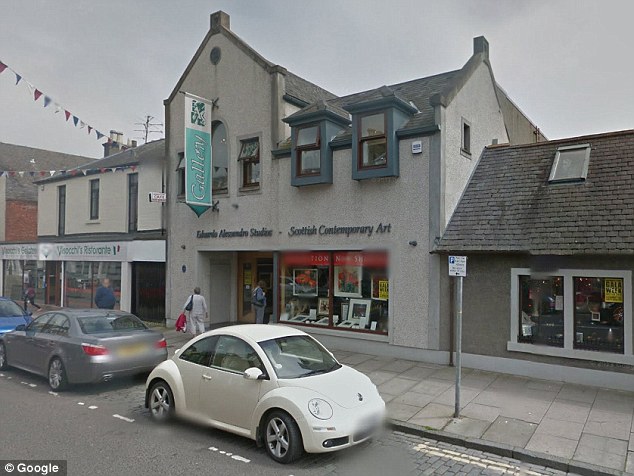 I accept CASH ONLY for local pickups; PayPal or postal money orders for shipped packages.
call me (Andy) at 386-882-1408 or email me at:
I'm in Seeley Lake, MT
This item is still available if you can see this listing. I will remove it when it sells.