Melanie Cargill "AESOP'S FABLES"
Vintage framed print with glass face.
Artist: Melanie Cargill
Approx. print size: 20" x 16" Frame Size: 20-3/4" x 16-3/4"

Price
$50
This is a vintage, framed, and hard-to-find print by artist Melanie Cargill.
Ideal for a child's bedroom, playroom or library. Print and frame are in excellent condition.
Click on pictures below for LARGER images.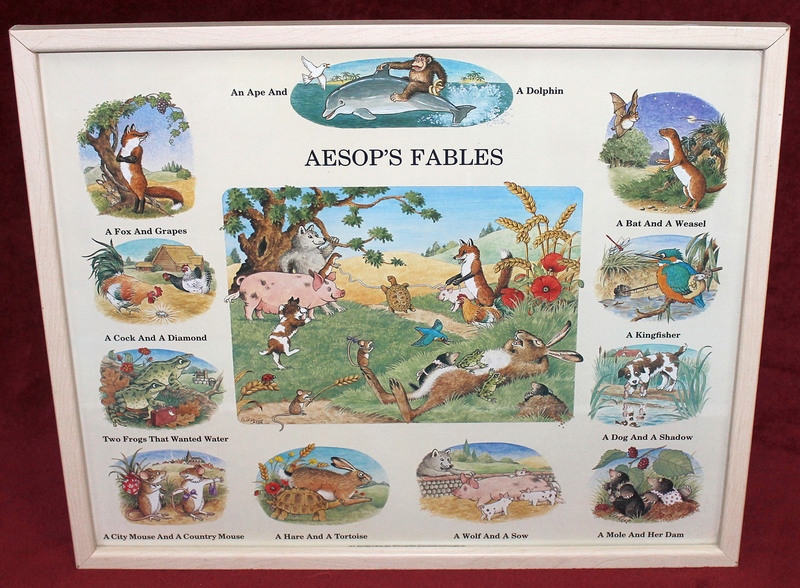 Aesop's Fables or the Aesopica is a collection of fables credited to Aesop, a slave and storyteller
believed to have lived in ancient Greece between 620 and 560 BCE. The first printed version
of Aesop's Fables in English was published on March 26, 1484, by William Caxton.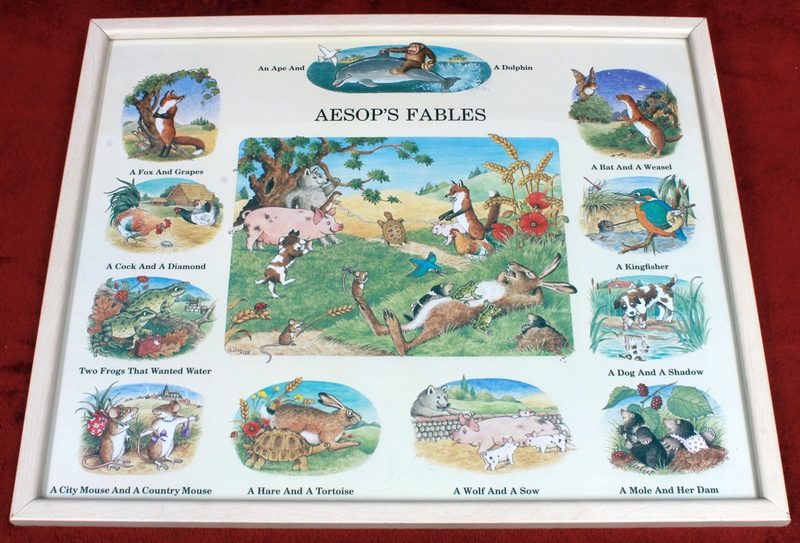 I accept CASH ONLY for local pickups; PayPal or postal money orders for shipped packages.
call me (Andy) at 386-882-1408 or email me at:
I'm in Seeley Lake, MT
This item is still available if you can see this listing. I will remove it when it sells.