Since The World Began: WALT DISNEY WORLD
THE FIRST 25 YEARS
(Hardcover) Text by Jeff Kurtti, Forward by Roy E. Disney
Price
$30

Hardcover: 192 pages
Stated First Edition
Publisher: Hyperion, NY - © Disney Enterprises, Inc. 1996
ISBN: 0786862483
in BRAND NEW Condition!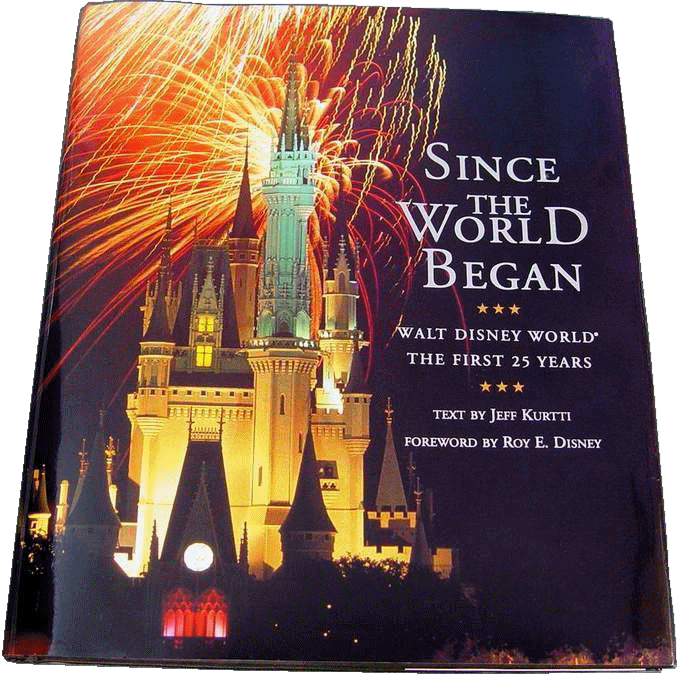 In celebration of Walt Disney World's twenty-fifth anniversary, a lavish history of Walt Disney's dreams offers the original concept drawings, photographs of the park's construction, environmental awareness programs, and the state-of-the-art technology that helps create the magical environment. If you are a fan of Disney you will love this book. Each section of this book is fully illustrated and very in-depth.
You won't want to put it down until you finish it.

I accept CASH ONLY for local pickups; PayPal or postal money orders for shipped packages.
call me (Andy) at 386-882-1408 or email me at:
I'm in Seeley Lake, MT
This item is still available if you can see this listing. I will remove it when it sells.
I'm selling other books too - click here: