Den in Midwest City, Oklahoma: Thank you for your promptness of shipping and carefulness in packaging. Much appreciated.
Rick in Nashville, TN: Thanks for the quick shipping.
Sam in Tucson, AZ: Thanks Andy, much appreciated. I am looking forward to getting some good sounds going. All the best!
Aric in Chester, NY: Andy, I got the subwoofer last night and I want to thank you for such a careful packing job. You obviously took a lot of time packing it and I appreciate it. I set everything up last night and it sounds perfect, better than expected. Thanks again!
Michael in Houston, TX: Hi, Got them. Impressive packing!
Charles in Bethlehem, PA: The pair of Bose 301's arrived today and they are beautiful! Thanks for the excellent packing job. I have the speakers connected to an old stereo just to test them and they sound great. I'll connect them to my Technics SA-300 when it arrives next week and assuming all goes well -- I'll send you photos. Pleasure doing business with you...
Steve in Pensacola, FL: Just to let you know, the speakers arrived safe, intact and sound great in my office area, Thx!
Alyson in Modesto, CA: Hi Andy, The speakers arrived safely on Saturday, and play beautiful and perfect! We are so happy and thankful! It was a pleasure doing business with you. You are so honorable and trustworthy!!! thank you, Thank you!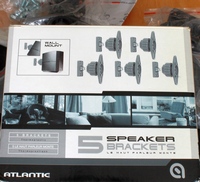 Atlantic 5 Wall Mount Thermoplastic Speaker Brackets support up to 10 lbs. each
New in Opened Box
$20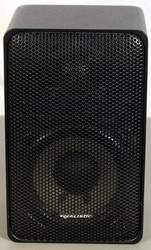 Realistic Minimus 7 Speaker
$25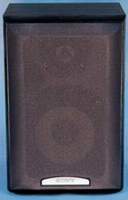 SONY SS-MB150H
One Speaker Only
$25
Available Now for $30
Boston Acoustics
Digital Media Theater
Computer Speaker System
Complete with cables, Power Supply, Speaker Stands, 2 Satellite Speakers and a Subwoofer.
Perfect working order!