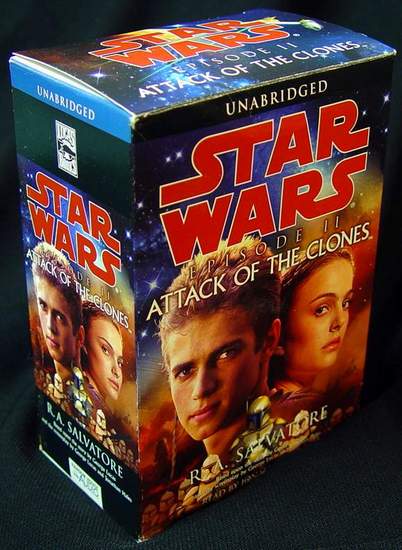 Attack of the Clones is required reading for all Star Wars fans, as it fills in many blanks
that seemed to be missing from the movie. It also ties the spanning years
between Phantom Menace and Attack of the Clones.

I accept CASH ONLY for local pickups; PayPal or postal money orders for shipped packages.
call me (Andy) at 386-882-1408 or email me at:
I'm in Seeley Lake, MT
This item is still available if you can see this listing. I will remove it when it sells.
For more CDs, DVDs or Audiobooks - click here.