Set of 8 Christmas 2002 Ball Ornaments
by Thomas Kinkade
Brand New
Price
$45
Artist Thomas Kinkade's famous paintings take on a new shape as a lovely set of eight round Christmas ornaments. The set contains two of each of the following: "Skater's Pond," "Village Christmas," "Memories of Christmas," and "Victorian Christmas." Each ornament is suspended by a goldtone bow. Includes a keepsake box to store your ornaments when not in use.
Each ornament measures 3"Diam. Box measures 6-1/2"H x 3"Diam.
Limited to production in the year 2002.
Made in USA.
The outer shrink-wrap has been opened at the top and side. Most of the shrink-wrap is still in place.
Bulbs inside the box are in a protective plastic container.
The ornaments are brand new and have not been removed from the inside plastic container.

(White spots on bulbs are reflections of the photographic lighting.)

Click on 2 of the photos below for larger images.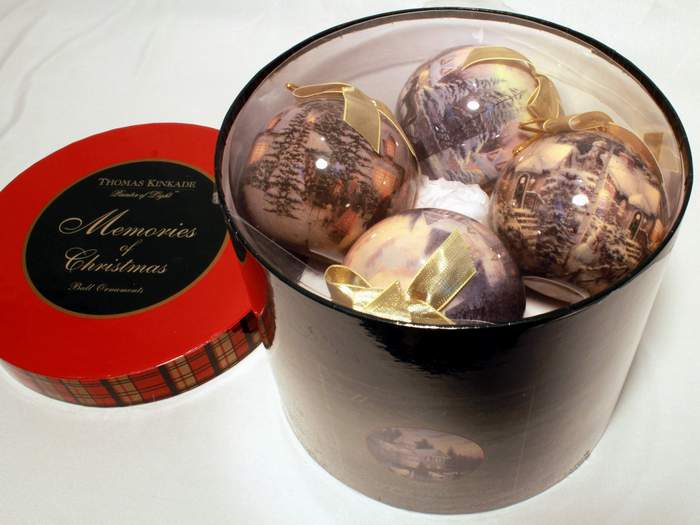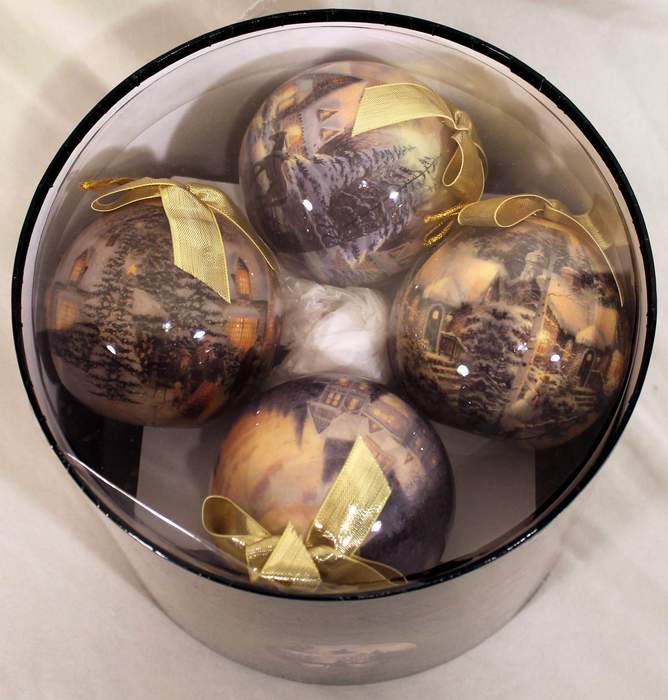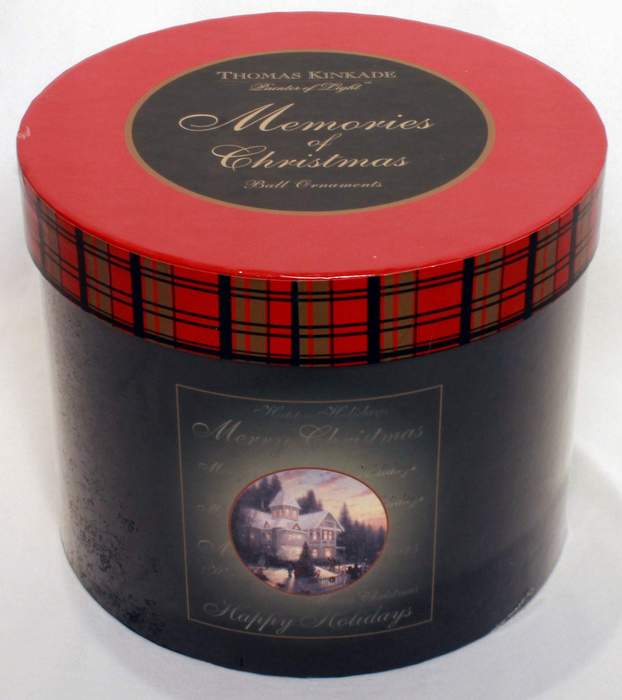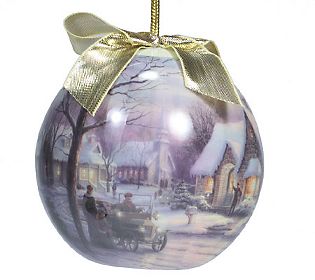 Stock photo of one of the Christmas 2002 Ornaments by Thomas Kinkade shown above.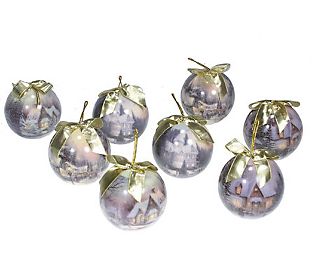 Stock photo of all 8 Christmas 2002 Ornaments by Thomas Kinkade shown above.


I accept CASH ONLY for local pickups; PayPal or postal money orders for shipped packages.
call me (Andy) at 386-882-1408 or email me at:
I'm in Seeley Lake, MT
This item is still available if you can see this listing. I will remove it when it sells.