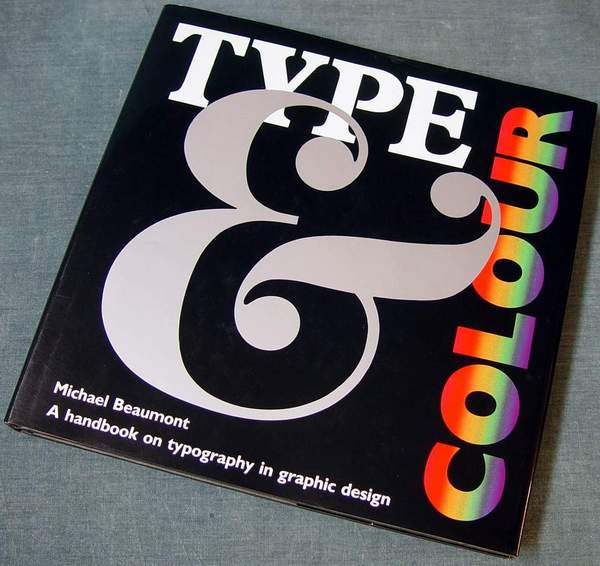 From the dust jacket: "The right or wrong choice of typeface can mean the difference between award-winning design and failure. But choosing the right typeface can be a difficult task, made even more daunting when you have to consider color as well. In Type and Colour you will find a lively and practical approach to the subject with over 400 examples of typographic design from the top design studios on both sides of the Atlantic.

For ease of reference, the book is divided into two sections. The first looks at typography and black letter forms, and an exciting range of examples demonstrates how to exploit and manipulate simple type shapes to make striking designs. The author shows you how to choose different typefaces to alter the appearance of a block of text, judge letter and word spacing, mix faces successfully, and break some of the standard rules of typography to produce innovative designs.

The second section introduces the added dimension of colour. You will see the effects of colour in and with type, learning that bright reds or oranges are aggressive and striking, that pastel pinks, yellows and greens are soft and feminine, and that gold, maroon and royal blue can exude sophistication and a sense of quality. The author provides numerous examples of successful (and sometimes not-so-successful) uses of colour and explains why particular colours are chosen for particular jobs.

Another key consideration in good type design is how the finished work will be used - whether you are choosing a typeface for a pizza carton, a magazine advertisement, or a shopfront sign. The illustrations found throughout the book will help you learn to make this subtle, yet very important, connection between type and its intended use"