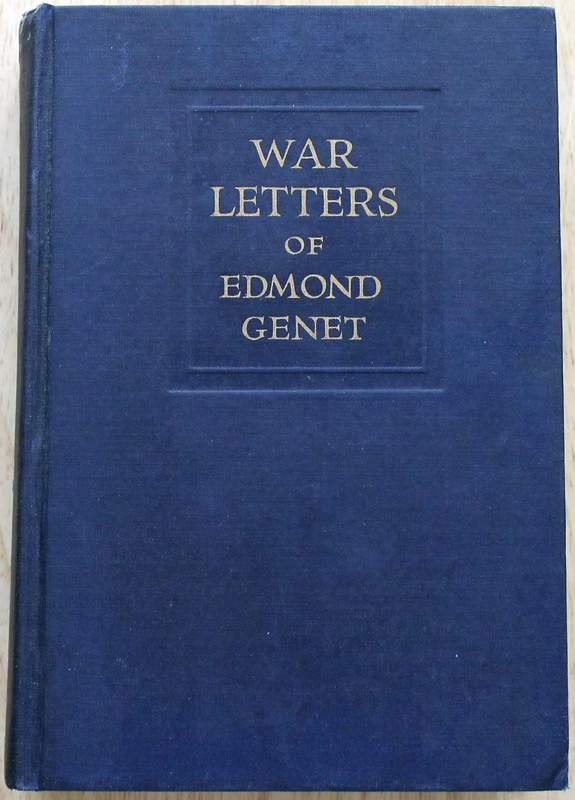 Charles Scribner's Sons, New York:, 1918. Hardcover First Edition octavo, blue cloth. (xxvi), 330pp. Edited, with an introduction by Grace Ellery Channing. Prefatory note by John Jay Chapman. With a frontispiece portrait and photographic plates. Edmond Genet was born in Ossining, New York. He joined the Foreign Legion (Infantry) in February, 1915 and joined French Aviation on May 24, 1916. He attended aviation schools from June 5, 1916, to January 18, 1917, at Buc, Pau, Cazeaux, G.D.E. He was brevetted on September 3, 1916, and went to the Front with the Escadrille Lafayette on January 19 where he was killed in the line of duty on April 16, 1917 while flying in Escadrille N. 124 on patrol between St. Quentin and LaFere. Genet was awarded the Croix de Guerre, with two palms.
Stamping on spine slightly dull. A very good, clean and tight copy.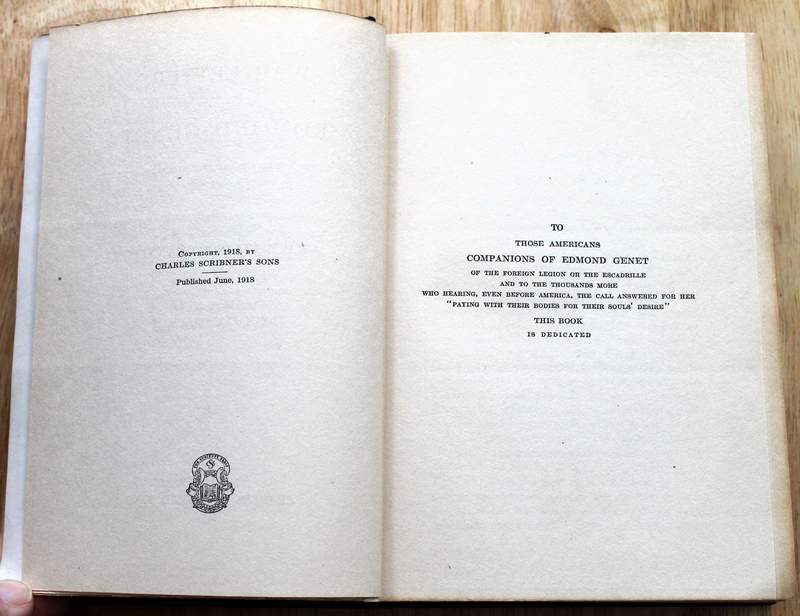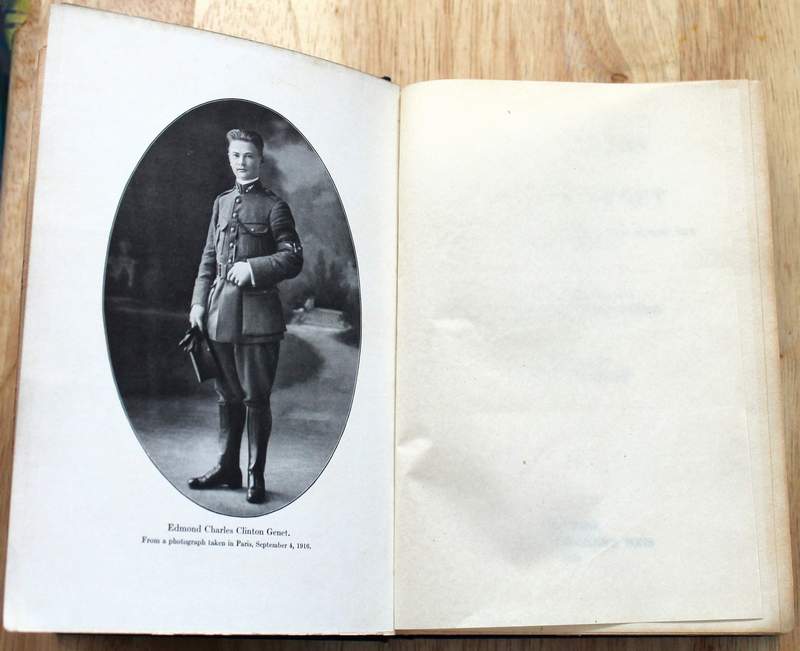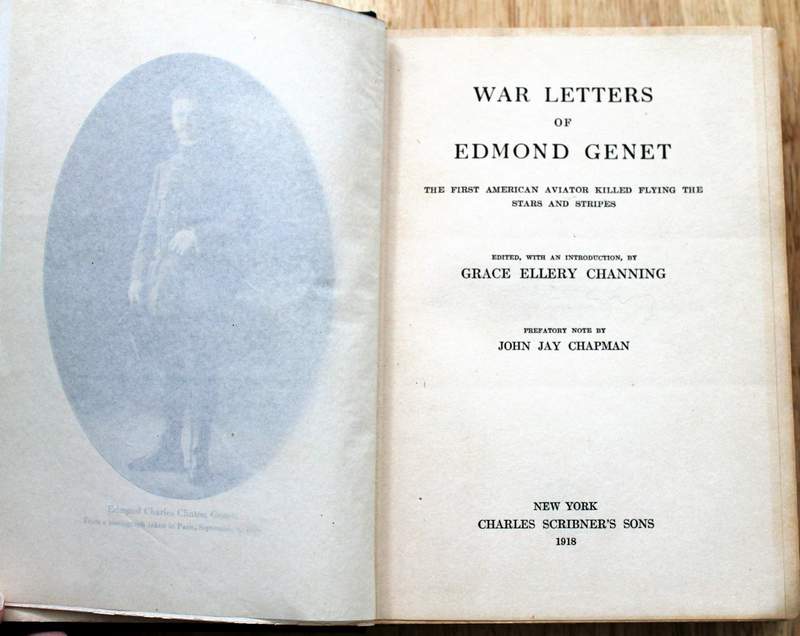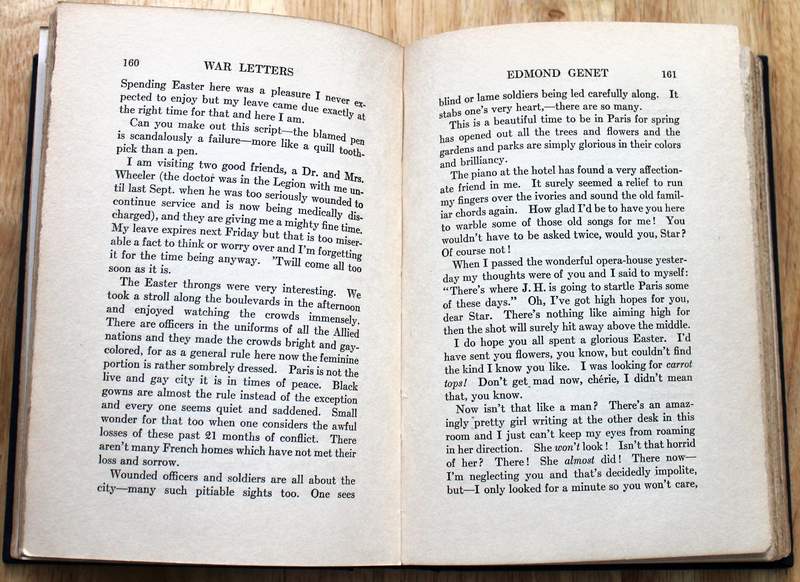 Below: Partial view of the original newspaper clipping from the now defunct New York World newspaper.
The article is entitled , "The Spartan Sacrifice of Widow Genet" by Rowland Thomas, Sunday June 17th, 1917.
The full clipping is included with this book. I'm also including another clipping from The New York Times
from April, 6th 1920 entitled, "Helene Harper Weds Count De St. Phalle.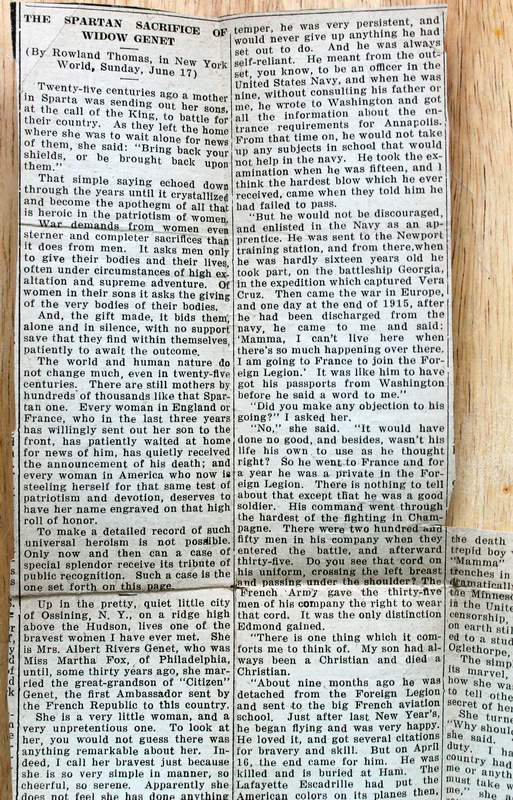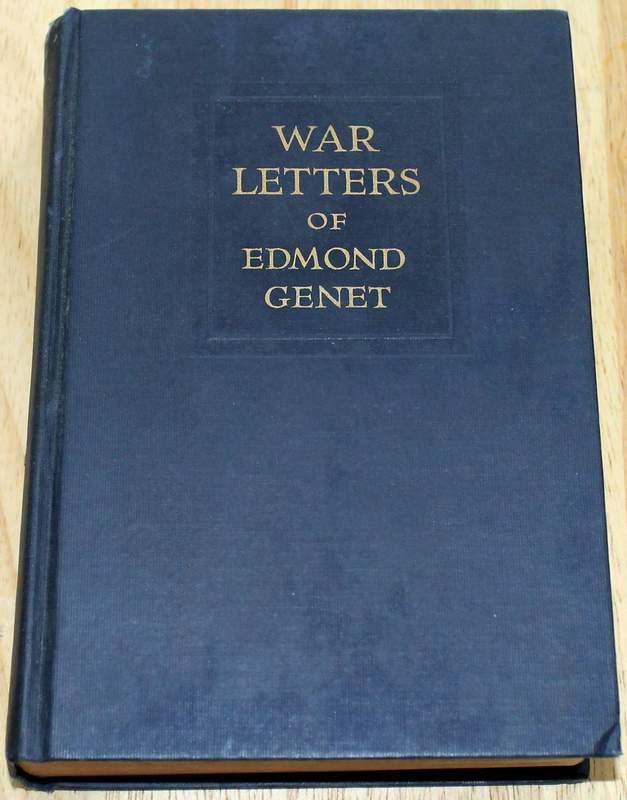 I accept CASH ONLY for local pickups; PayPal or postal money orders for shipped packages.
call me (Andy) at 386-882-1408 or email me at:
I'm in Seeley Lake, MT
This item is still available if you can see this listing. I will remove it when it sells.
For more books & collectible books - click here.