The Wizard of OZ
Reel-to-Reel Tape 4-Track Stereo 3-3/4ips
Price
$15
Reel to reel original musical and dramatic selections recorded directly from the Sound Track of
MGM'S Technicolor film - THE WIZARD OF OZ. It is played by the MGM Studio Orchestra and Chorus
conducted by Herbert Stothart and George Stoll - Lyrics by E. Y. Harburg, Music by Harold Arlen, Directed by Victor Fleming.

Selections are:
Over the rainbow
Munchkinland
Ding Dong the Witch is Dead
If I Only had a Brain
If I Only had a Heart
If I Only had the Nerve
We're Off to See the Wizard
If I Were King of the Forest
Ding Dong the Witch is Dead
The Merry Old Land of Oz
Sung by Judy Garland, Ray Bolger, Bert Lahr, Jack Haley and Frank Morgan.
The tape is UNTESTED but it appears to be in very good condition.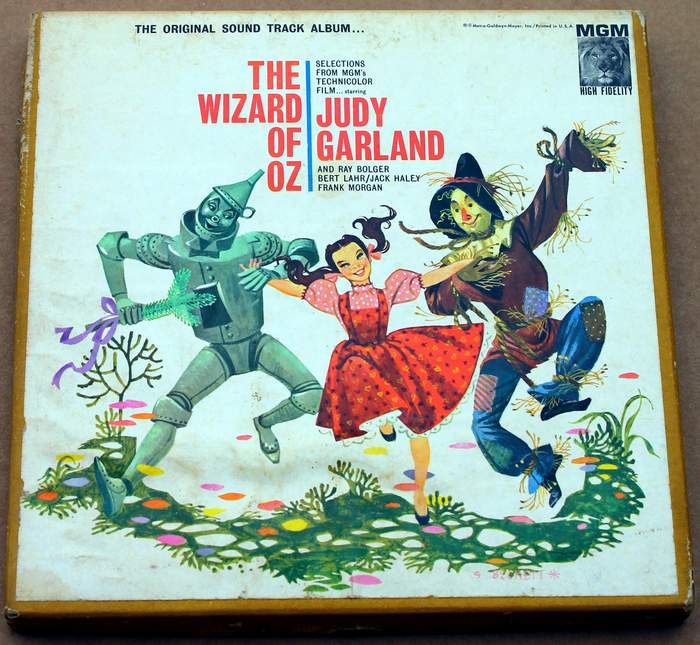 Click on picture below for a larger image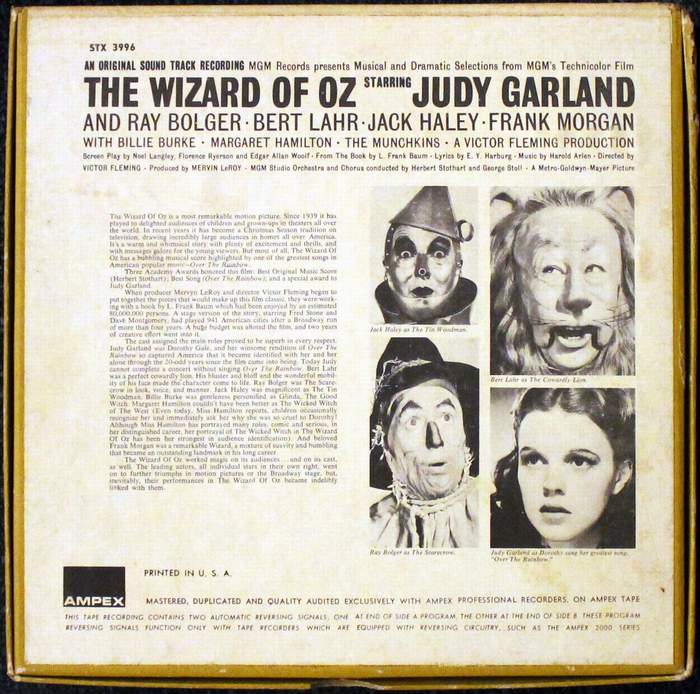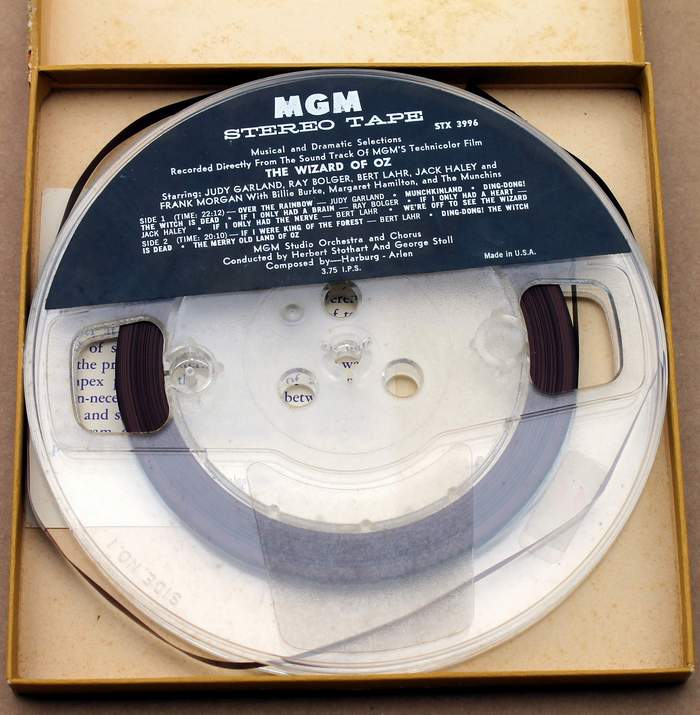 I accept CASH ONLY for local pickups; PayPal or postal money orders for shipped packages.
call me (Andy) at 386-882-1408 or email me at:
I'm in Seeley Lake, MT
This item is still available if you can see this listing. I will remove it when it sells.
I'm selling other stuff too - click here: