ENTREPRENEURSHIP Theory, Process, Practice
6th Edition © 2004
by Donald F. Kuratko and Richard M. Hodgetts
Price
$9

Large Hardcover: 866 pages
Publisher: Thomson South-Western
ISBN: 0324258267
This book is smoke-free in excellent / like new condition but does have some
light orange highlighting and some penciled notes; otherwise like new! Strong binding!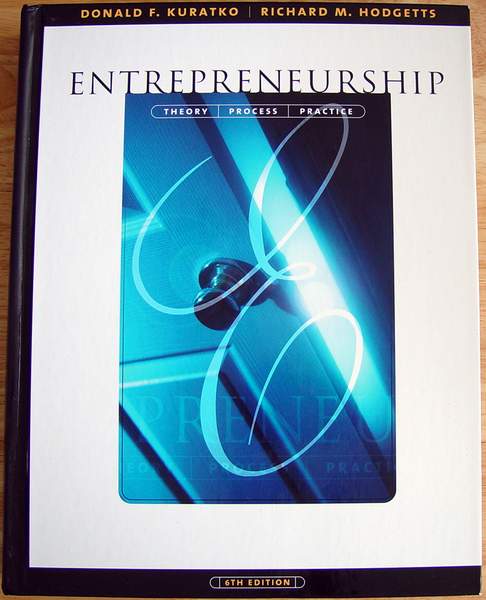 Entrepreneurship, 6th Edition combines a practical, step-by-step approach with a theoretical foundation to form a basic framework for understanding the process of entrepreneurship. The aim of the text is to both present the most current thinking in entrepreneurship but also provide learners the opportunity to apply ideas and develop useful analytical skills. The revision of this text has been updated to include current developments and issues in this explosive field.

I accept CASH ONLY for local pickups; PayPal or postal money orders for shipped packages.
call me (Andy) at 386-882-1408 or email me at:
I'm in Seeley Lake, MT
This item is still available if you can see this listing. I will remove it when it sells.
I'm selling other books too - click here: