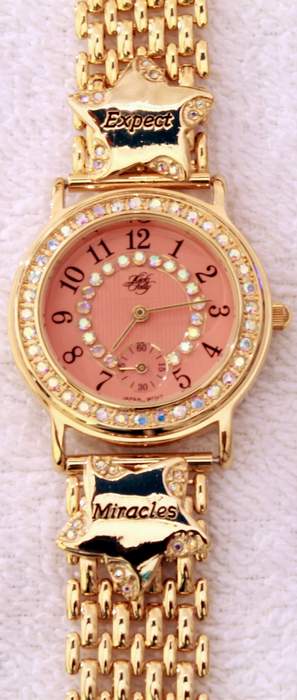 Kirks Folly is a family-owned business that specializes in whimsical jewelry, clothing, and home décor.
Every product reflects the Kirks' philosophy: "Dreams really do come true".
For the dreamer and believer in everyone, Kirks Folly offers a realm where fairies reign,
mermaids splash, and glowing stars grant wishes.

Pictured below shows the back of the watch.
The plastic cover over the stainless back has never been removed.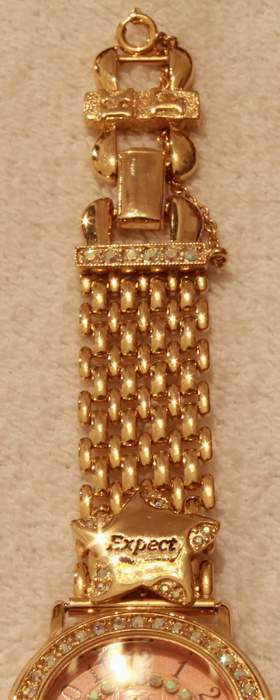 I accept CASH ONLY for local pickups; PayPal or postal money orders for shipped packages.
call me (Andy) at 386-882-1408 or email me at:
I'm in Port Orange, FL about 1/2 mile west of the I-95 exit.
This item is still available if you can see this listing. I will remove it when it sells.
I'm selling other things too - click here: