Vintage Antique Old Stock 12 Power Mite M2B Camera Flash Bulbs
Price
$9

This is a vintage box of 12 Power Mite M2B flashbulbs from General Electric.
They are still new in the box.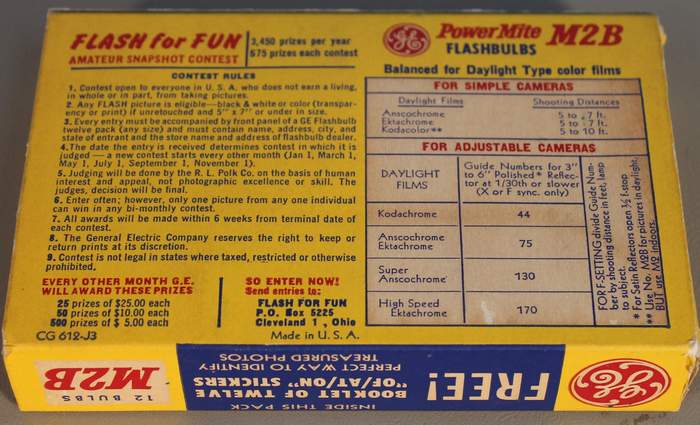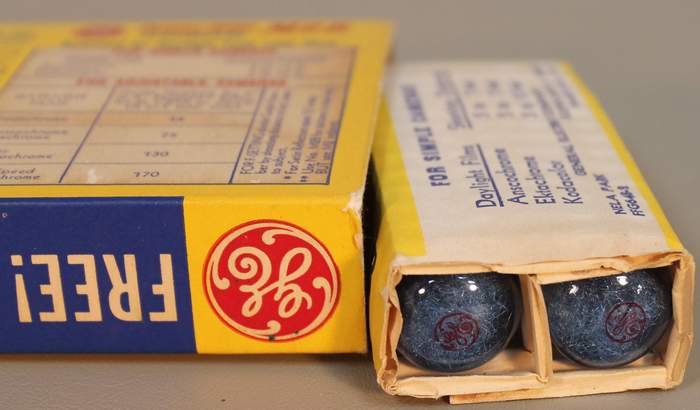 I accept CASH ONLY for local pickups; PayPal or postal money orders for shipped packages.
call me (Andy) at 386-882-1408 or email me at:
I'm in Seeley Lake, MT
This item is still available if you can see this listing. I will remove it when it sells.
I'm selling other stuff too - click here: