STEPHEN HAWKING
The Universe in a Nutshell
read by Simon Prebble
Price
$20

Random House Audiobook Unabridged edition (November 6, 2001)
ISBN: 055371449x
Brand New on 4 CDs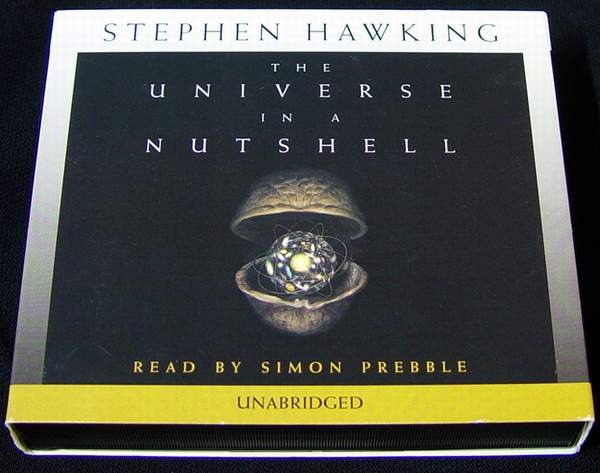 Hawking has simplified the origin of the universe, the nature of space and time, and what holds it all together to an unprecedented degree, inviting nonscientists to share his obvious awe and love of the unseen forces that shape it all.

I accept CASH ONLY for local pickups; PayPal or postal money orders for shipped packages.
call me (Andy) at 386-882-1408 or email me at:
I'm in Seeley Lake, MT
This item is still available if you can see this listing. I will remove it when it sells.
For more CDs, DVDs or Audiobooks - click here.